Endure Bio® Team
Mark S. Wilson, BSc., MBA, Chief Executive Officer
Mark S. Wilson is an experienced biopharmaceutical executive with a passion for driving the growth of young biopharmaceutical ventures. Following his MBA from the University of California Los Angeles, Mark began his career in Life Sciences at Hybritech-the first commercial antibody company. He now has more than 30 years of diverse experience in successful biopharmaceutical companies like Agouron/Pfizer Global R&D and Halozyme Therapeutics. At Halozyme, he was responsible for bringing in the $612m deal with Hoffman-la Roche; Halozyme is now valued at more than $5b. He founded and led MatriSys Bioscience – the leading skin microbiome therapeutics company. He has volunteered at San Diego's Connect® as an Entrepreneur-in-Residence for many years and champions the San Diego life science ecosystem.
Amir Zarrinpar MD, PhD, Founder and Chief Medical Officer
Amir Zarrinpar, MD, PhD is Assistant Professor of Gastroenterology at UC San Diego. He is a physician scientist whose primary research is focused on how the gut microbiome causes multiple physiological disorders, and how it can be manipulated to treat disease. He is a recipient of AASLD Liver Scholar Award and AGA Microbiome Junior Investigator Award. His research has been supported by a NIDDK/NIH, NHLBI/NIH, NIMH/NIH, NCI/NIH, NIBIB/NIH, Prevent Cancer Foundation, AFAR, and the AHA. He received his Bachelor of Arts from Harvard University and an M.D. and Ph.D. from University of California, San Diego (UCSD). He did his residency and fellowship at UCSD, and a postdoctoral fellowship at the Salk Institute.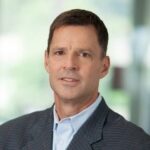 Thomas (Ted) Daley, BSc, MBA, Member of the Board
Ted Daley is co-founder and CEO of Selva Therapeutics, a clinical-stage biotech focused on emerging viral threats. Previously he was President and Chief Business Officer of Raptor Pharmaceuticals, which he helped build from a preclinical startup to a publicly traded, commercial-stage biotech company; and founder and CEO of Convivia, Inc., which was acquired by Raptor. Ted was an Entrepreneur in Residence at University of California, San Diego, and has held advisory and board roles in several biotechnology startups. He received a Bachelor of Science from University of California, Davis and an MBA from Stanford University.
Gilbert Keller Dr. Sci., Vice President of Preclinical Sciences
Gilbert Keller, Dr. Sci, has more than 35 years of research and development experience in biotechnology. He is a co-founder of MatriSys Bioscience, Inc., a skin microbiome company. He served as a Senior Research Fellow and Executive Director of Dermatology Halozyme Inc, He began his biotechnology career as Senior Scientist at Genentech and contributed to the development of therapeutic antibodies and growth factors. He then joined DiaDexus Inc. as Director of Pharmacology. Following postdoctoral work at the Albert Einstein Institute in New York, Gilbert was a Research Assistant Professor at the University of California in San Diego. He has coauthored numerous peer-reviewed papers and is the holder of eleven US patents. He holds a doctoral degree in Cell Biology from the University of Geneva (Switzerland).